Pipe's Edge Mod, makes Faith the protagonist of the famous game "Super Mario Bros." using the same style of gameplay from a 2D perspective!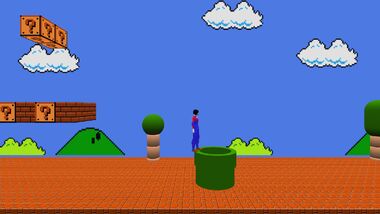 Features:
2D View
Super Mario Bros real sounds and textures
Higher jumps
Enterable pipes
Interaction with the "?" Cubes like in the real SMB game
Mario texture [optional]
The work is still in progres New features in the next version
A complete first level map
Enemies
Powerups
And much more!
Video Preview:

Developers: S1y, MaKiPL